"Gellaitry's music can transport a listener into another reality."
PITCHFORK

"He has deft control over his material, which can be intricate, with an exuberant globetrotting aesthetic, but doesn't feel cluttered. His Escapism EP contains middle-eastern strings, pitch-shifted dancehall vocals, snake-charmer woodwind, harps and EDM drops. You'd expect these to clash horribly on a 17-minute EP, but somehow they make complete sense."
THE GUARDIAN

"It's his deft handling of a menagerie of percussive sounds; so much going on and yet, instead of feeling weighty, the result is delicate, even graceful."
THE FADER

"Jungle Waters comes out of the beat and back around to its twisting and turning orchestral beginning, then melts again into a multi-colored fantasy world of electric textures and playful sounds."
BILLBOARD

"Gellaitry delivers his signature genre-bending electronic music that is both experimental and captivating."
HYPEBEAST

"Escapism III' evokes the 20-year-old producer's cinematic scope for genre-defying productions that burst with colour as he tells his coming-of-age story."
MIXMAG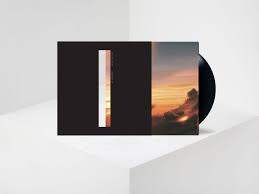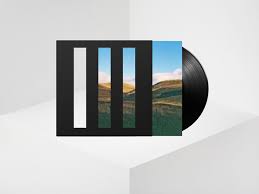 Over the past four years, twenty-one year old, Scottish producer Sam Gellaitry has quietly become one of electronic music's most recognised and exciting names.
Son of a renowned bagpipe maker, Sam discovered his composition skills at the age of ten, later becoming a full-time music obsessive when he found his brother's sample software on the family computer. Sam credits Fruity Loops and disco samples on YouTube for giving him the space to indulge in his own world; "I would go on YouTube and find really weird samples of disco songs and put a kick in the places where they needed to be", he explains.
Uploading his fledging productions to Soundcloud, he soon caught the attention of renowned, Los Angeles label Soulection, home to Lakim, Mr Cormack, Joe Kay and Sango, where he released his debut EP Short Stories in 2015, aged eighteen. The release racked up six million streams on Soundcloud alone and won Sam a host of new fans across the media, who proclaimed him a "prodigy" and a " rising star", while The Fader explained, "It's his deft handling of a menagerie of percussive sounds; so much going on and yet, instead of feeling weighty, the result is delicate, even graceful."
Raised in the small town of Stirling, Scotland, Sam spent his youth surrounded by exquisite nature and a tight-knit community. Despite incessant touring - having played some of the world's best clubs and festivals over recent years, from Coachella, Electric Forest and Bestival, to international headline tours - Sam's heart remains firmly in the Scottish countryside.
"You get crazy experiences from just being outdoors," explains Sam. "Scottish youth culture is all about partying, but that's just not for me. I'm not part of that scene. The thing I'm inspired by in Scotland is the nature."
Far away from sweaty dance-floors, Sam's inspiration comes from the lush, green backdrop of his hometown. And it's this we hear him invoke across his music, as he builds beautiful, eclectic soundscapes; at once both multilayered yet graceful, powerful yet refined, esoteric yet warm and utterly, spine-tinglingly moreish.
Crediting artists such as Daft Punk, Sade, Siriusmo and Lenny White among his sources of inspiration and demanding more from himself than merely a good beat, it's clear now that while most aspiring electronic musicians were dreaming of hits in their teenage bedrooms, Sam Gellaitry was in front of his family computer making them a reality.
In 2016, Sam went on to release his Escapism series of EPs on the legendary XL Recordings, home to Adele, MIA, Dizzee Rascal and Kaytranada. A coming-of-age trilogy, Escapism bore witness to a trajectory of trancendence across Sam's releases as he built his own vivid, technicolor world, perhaps best described by Pitchfork as "Cinematic, orchestral, plummeting into shuddering, tabla-driven hip-hop grooves—like Hans Zimmer trying out his hand at boom-bap." Lead single Long Distance has been streamed 8.7 million times on Spotify alone, and was chosen by Diet Coke to soundtrack their high-profile Super Bowl advert in 2018.
In a society obsessed with status and online validation, Sam retains a healthy attitude that belies his years. Always testing out new configurations of ideas, in-keeping with his highly-attuned philosophical consciousness, Sam's music takes on abstract forms itself; drawing from easily recognisable and esoteric styles to create a blurring of musical boundaries.
"People think of success in money and numbers, but that's not it for me. I feel successful now just from this stuff I've done. The fact that people know who I am in the most obscure places is success to me. I just want to have a positive impact on people. Anything else distracts from the music and the things that really matter."
It's here we need to remind ourselves that despite all his accomplishments and innate perspicacity, Sam Gellaitry is still only twenty-one years old, and these are just the building blocks of what is clearly the beginning of a long-standing and impactful career.
UPCOMING SAM GELLAITRY SHOWS >